Mard Ko Dard Nahi Hota Review {2.0/5} & Review Rating
EXPECTATIONS
The promo of Mard Ko Dard Nahi Hota candidly admits that it doesn't wish to be slotted as a festival film. That is pretty apparent when it comes to the soundtrack as well since there are as many as eight songs in there, albeit pretty offbeat in nature. Newcomer Karan Kulkarni puts together the entire album with Garima Obrah writing maximum songs.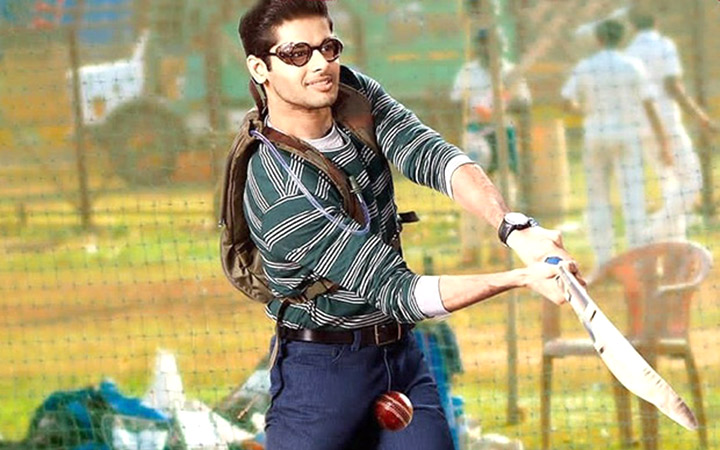 MUSIC
Benny Dayal goes all energetic in 'Rappan Rappi Rap' which has quirky lyrics in there right through the song's four minute duration. A fun track that has a peppy appeal to it, this one is unique in its own way as you have never heard something like this before at least in the Bollywood scheme of things, courtesy lyricist Garima Obrah.
Karan joins hands with lyricist Garima Obrah and also comes behind the mike for 'Kitthon Da Tu Superstar' which has Sanj V taking the lead. A Punjabi number which has just the kind of musical ingredients that you expect in a song belonging to this genre and setting, this one has a foot tapping appeal to it. Before the album concludes though, there is a shorter 'Shooter Version' too which is Sanj V show all the way with Dipanjan Guha joining Karan Kulkarni for the music.
Guest composer Shantanu Ghatak comes up with 'Tere Liye' which starts with the sound of a piano. This one has Vishal Mishra beginning the proceedings with newcomer Kamakshi Rai joining him behind the mike along with Karan Kulkarni himself. A song based in night, this one tries to be all serene and cool though eventually turns out to be just about decent.
Karan Kulkarni takes lead as a singer along with Saba Azad for 'Nakhrewaali'. This one has a different kind of a sound to it when compared with the kind of Bollywood numbers that one has been exposed to. That said, the final impact is not really the kind that makes you root for it. Written by Garima Obrah and Hussain Haidry, this one just about passes muster.
What catches your attention at the very onset of the title of the song that goes as 'Life Mein Fair Chance Kiska' (Jimmy Mani Song). The lead singer here is Suresh Triveni who sings in a style similar to that of S.P. Balasubramaniam, and that too rather intentionally. However, even though this Garima Obrah written number tries to be all cool and funny, it doesn't really manage to make much of an impression. Moreover, the manner in which Suresh Triveni sings this one along with Surya Ragunaathan and Veera Fauzia Saxena, you can hardly comprehend it.
Kamakshi Rai returns, this time for an English number 'Dreamtime'. Written by Karan Kulkarni, this one has an out and out Western base to it with a club setting to it. One waits to see how this one is picturized on screen and so is the case with 'Shaolin Sky' which follows next. This one has Karan Kulkarni playing the triple role of composer, lyricist and singer, even as he tries to bring back the theme of 'Rappan Rappi Rap' intermittently.
OVERALL
The music of Mard Ko Dard Nahi Hota is too niche and certain portions of some of the songs may probably make an impression during the film's storytelling, but that's about it.
OUR PICK(S)
'Rappan Rappi Rap', 'Kitthon Da Tu Superstar'