War Review {3.5/5} & Review Rating
EXPECTATIONS
When Hrithik Roshan and Tiger Shroff come together for a film, the music has to be special. This is what happens as well in this short-n-catchy soundtrack by Vishal-Shekhar which has just two songs, both written by Kumaar, with three theme tracks put together by Sanchit Balhara and Ankit Balhara.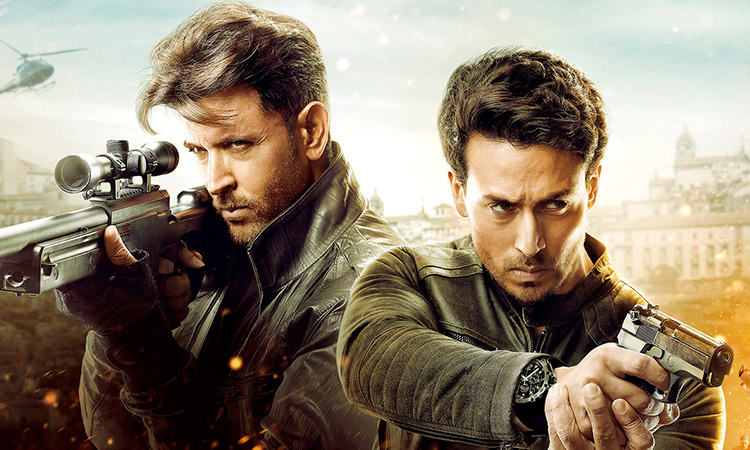 MUSIC
It's 'Ghungroo' right at the beginning and has Vishal-Shekhar's stamp all over it. They put together the right team of singers as well, what with Arijit Singh modulating his voice in a major way to sound like Hrithik Roshan. A westernized tune with a 'desi' feel to it, 'Ghunghroo' goes to the next level with one of the most underrated female singers around, Shilpa Rao. The lady had made waves back in time with Vishal-Shekhar's 'Khuda Jaane' [Bacha Ae Haseeno] as well and she is on fire yet again in this rollicking track as well which is a huge chartbuster already.
Next to arrive is 'Jai Jai Shivshankar' which features the dance face-off of last many years, what with Hrithik Roshan and Tiger Shroff bringing their best moves on screen. Yet again, Vishal-Shekhar do well to get the right vocals for both the actors, what with Vishal bringing himself on board for Hrithik even as Benny Dayal gets into a playful mode for Tiger. As is the case most of the times with Kumaar, the lyricist comes up with some unconventional words for 'Jai Jai Shivshankar' which has already gained huge popularity and would be played for months to come.
From here on arrive three theme tracks by Sanchit Balhara & Ankit Balhara. First up is the 'War Theme' which has just the kind of sound that one associates with a Bond, Mission Impossible or Bollywood's very own Don franchise. In fact this has a kind of punch to it which should make it integral to the next installments of the War franchise that would be unleashed in time to come.
This is followed by 'Kabir's Theme' and 'Khalid's Theme', both of which have strong Western base to them, hence allowing the narrative of the film exciting, engaging and truly thrilling. In fact latter also has English lyrics by Vishal Dadlani who also comes behind the mike to croon these couple of lines, hence adding on further punch.
OUR PICK(S)
'Ghunghroo', 'Jai Jai Shivshankar', 'War Theme'