Student Of The Year 2 Review {3.5/5} & Review Rating
EXPECTATIONS
When a film is set as a high school musical, expectations are obviously there for a youthful and vibrant score in the offering. Vishal-Shekhar return from Student of the Year to the second instalment of the franchise and this time around they have multiple lyricists for company. Considering the fact that the mantle of direction has moved on from Karan Johar to Punit Malhotra, one waits to see how the soundtrack turns out to be.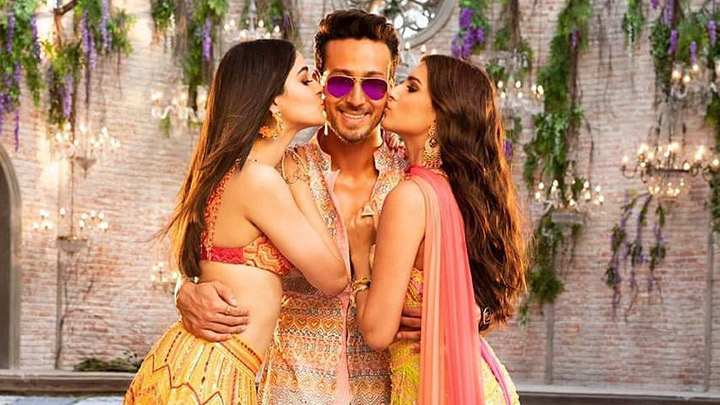 MUSIC
First to arrive is the recreated version of 70s chartbuster 'Yeh Jawaani Hai Deewani' which has been presented as 'The Jawaani Song'. While the combo of R.D. Burman, Anand Bakshi and Kishore Kumar had created magic back then, the new team of Vishal-Shekhar, Anvita Dutt and Vishal Dadlani-Payal Dev chip in well to amalgamate the original with the new version. This one is an experiment on the same lines as Vishal-Shekhar's 'Bachna Ae Haseeno' where both new as well as old world had integrated quite seamlessly.
The one that actually turns out to be the best song of the album though is 'Mumbai Dilli Di Kudiyaan'. Vishal Dadlani chips in with his rap portion for this fun number that has an intoxicating hook is pretty much on the lines of several chartbusters that Vishal-Shekhar had delivered around a decade ago. Dev Negi and Payal Dev do well behind the mike for this fun celebration number written by vayu that has the trio of Tiger Shroff, Tara Sutaria and Ananya Pandey come together on screen and dance away to glory. A chartbuster track.
Yet again, it's the hook that makes an instant impact, what with Vishal-Shekhar getting the youthful feel right again. It is always so delightful to hear Shekhar Ravjiani's voice, especially considering the fact that the composer sings quite rarely. He does quite well though in Kumaar written 'The Hook Up Song' which has Alia Bhatt making a special appearance alongside Tiger Shroff. Neha Kakkar is the singing partner of Shekhar here and together they ensure that the album so far has three out of three songs working quite well.
Sanam Puri, who had shot to fame with 'Dhat Tere Ki' In Punit Malhotra's Gori Tere Pyaar Mein is back for the filmmaker's Student of the Year 2. The song he renders this time around is 'Fakira' which has Neeti Mohan giving him company behind the mike. A 'desi' number with a hint of 'sufi' to it, this one written by Anvita Dutt is the kind that needs time to grow and hence should be unveiled pronto if it has to reach out to the audience.
Next to arrive is 'Main Bhi Nahin Soya' and yet again it is Anvita Dutt who is the lyricist here. A Punjabi-Hindi track by Arijit Singh, this one is a sad number and surprisingly doesn't quite fetch your attention even after repeated hearing. Agreed that the feel had to be sober right through its playing time considering its sad theme, one just hopes that it doesn't slow down the proceedings of the film's narrative, especially if it arrives in the second half.
The album concludes on a high though with Vishal Dadlani and Payal Dev pairing up for Anvita Dutt written 'Jat Ludhiyane Da'. On the same lines as 'Mumbai Dilli Di Kudiyaan' and 'The Hook Up Song' when it comes to the fun youthful quotient, this one may not go on to emerge as a huge chartbuster but still should do its job well to keep the film's proceedings entertaining. Moreover, it is sung quite well too, especially by Payal Dev who has bagged good opportunity to feature in as many as three songs and has made a good impression each time around.
OVERALL
One expected the music of Student of the Year 2 to be largely fun and youthful, and in that aspect the soundtrack does well. There are half a dozen songs in there and while a couple of these are set to be chartbusters, another couple is set to grow in days to come.
OUR PICK(S)
'Mumbai Dilli Di Kudiyaan', 'The Jawaani Song', 'The Hook Up Song'