Wajah Tum Ho is a thriller at its best. With so many twists and turns you can't even imagine what will begin to happen next or around the corner. This film centers around a television show where I live murder took place. In the start of the film, Ramesh who is believed to be shady local cop is beaten, tortured, and ultimately killed on live streaming tv.
An, investigation of the murder and who and how it happened begins. The television studio had been hacked into by a genius. Then, other murders follow on the telecast. It seems like the studio executive is a key player in all of this. His past business partner and dealings have seemed too caught up with him.
Many lives are brought together by what they witnessed during their regular tv viewing time. So, in this film you think you know who the killer is and their motives. But, what is for sure is that no one is as they seem. And everyone isn't as innocent.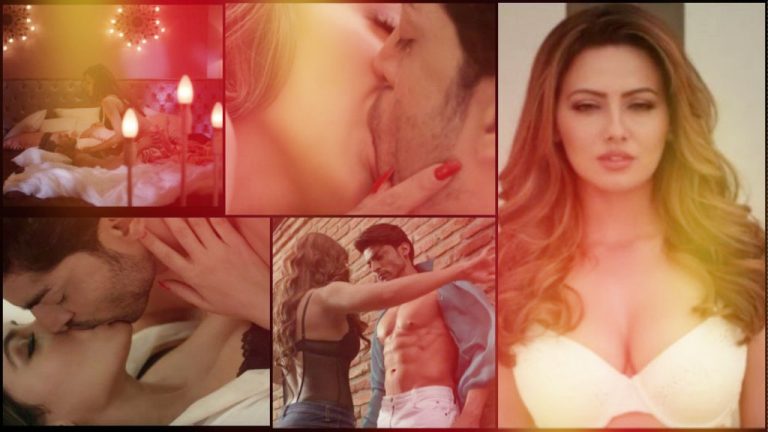 Our main female character (Siya) is played by Sana Khaan. With our leading man (Kabir Deshmukh) portrays, Sharman Joshi. Other characters include, Rahul (played by Rajneesh Duggal), Chanderpal played by Javed Rizvi Jarehavi. As well as, Ramesh Sarnaik (played by Sandesh Jadhav), Bijendra Sharma (played by Suhass Khandke) and Deepen Gandhi who plays the Commander of the Cyber Crime Branch.
This films come to you from the make of Hate Story 2 and Hate Story 3. Both of these films have been very successful in their own right.
The films soundtrack has seven songs included on it. Many have been reimagined versions of older hit Bollywood songs. The music is by the ever talented musicians and composers Mithoon, Abhijit Vaghani, and The Meet Brothers.
Though, not without controversy one of the movies singers accussed the arranger and composer (Vaghani) of doctoring his voice for the flim. Other singers included Tulsi Kumar who lends their voice for three songs on the soundtrack of, "Wajah Tum Ho." Music is by Inder Bawra, and Sunny Bawra. Mithoon, Altamash Faridi, Neuman Pinto, Neha Kakkar, and the ever popular Meet Bros round out the other voices on the soundtrack.
Interesting to note, the title "Wajah Tum Ho", is also from a song sharing the identical name from the film "Hate Story 3." Which, the other films director and producer teamed up again for our film.
This movie was filmed in Mumbai and Georgia.
Wajah Tum Ho Movie Details:
Genre: Bollywood, Crime, Action, Thriller/Suspense, Drama, Mystery, and Romance
Stars: Sana Khaan, Sharman Joshi, Zarine Khan, Sherlyn Chopra, Rajneesh Dugal
Director: Vishal Pandya
Producer: Executive Producer: Vivek Bhatnager, Production Manager: Hanif Chunawala. Other Producers include: Bhushan Kumar and Krishan Kumar
Story & Screenplay: Sameer Arora, Vishal Pandya, Virag Mishra (conversation)
Production Company: T-Series Films
Release Date: December 16th, 2016 in India
Movie Run-time: 2 hours and 16 minutes
For more information on this film please visit the following sites:
https://www.facebook.com/WajahTumHoTheFilm/
https://www.youtube.com/watch?v=sBueTW-W7Qc
http://www.imdb.com/title/tt5638474/
http://musik.axom.in/search/wajah-tum-ho.html