Panga Review {2.0/5} & Review Rating
EXPECTATIONS
One expects situational soundtrack for Panga, considering the fact that it is a slice of life film with sports as the core theme. Though Shankar-Ehsaan-Loy and Javed Akhtar come together to create half a dozen songs for the film, one doesn't quite expect a chartbuster outing here since there has hardly been any promotion either for the music as the focus has been on the film.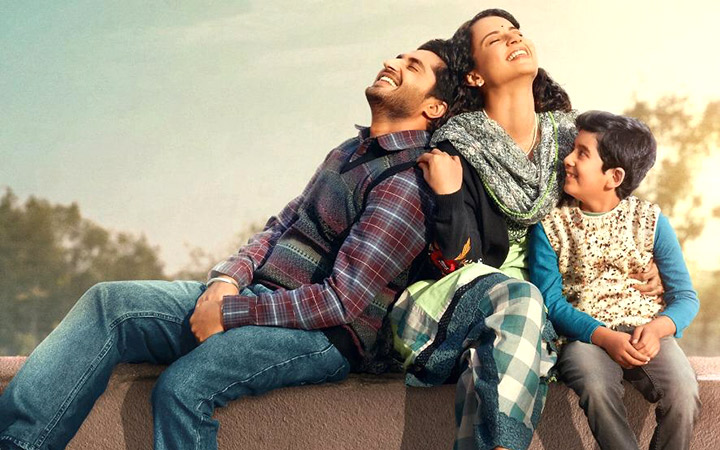 MUSIC
Harshdeep Kaur, Divya Kumar and Siddharth Mahadevan come together to create the title song 'Panga' which has a good hook to it. A feel good number with a catchy rhythm, this one has certain nicety to it, courtesy the manner in which the singers come together to croon this one. This one has an anthem feel to it and could have covered some distance with good promotion.
Jassie Gill, the leading man of Panga, takes charge as a singer for 'Dil Ne Kaha', which has the kind of sound that one associates with Salman Khan's Dabangg franchise. Reminding one of 'Tere Mast Mast Do Nain' with a bit of 'Brathless' feel to it in the manner in which it begins, 'Dil Ne Kaha' is a romantic track that comes in two versions with Jassie Gill and then Shahid Mallya taking charge. Asees Kaur is the common factor in both the songs and she does well as she has been over a period of time now.
Next to arrive is 'Bibby Song' and this one tries to be all funny. However, at best this one is a situational track with no real appeal outside the film. Annu Kapoor comes behind the mike for this one alongside Sherry and you don't really get hooked on it. As a matter of fact you move on to the next in line soon enough to check out what rest of the soundtrack has to offer.
Shankar Mahadevan makes a belated entry as a singer with 'Jugnu' and he has Sunny for company. Though he does well as a singer all over again due to his characteristic voice, overall the music – with a Sufi touch to it – stays on to be situational at best. A montage number which is about dreams and aspirations, it goes with the theme of the film but that's about it.
Last to arrive is 'Wahi Hai Raste' which has Mohan Kannan taking charge. This one brings with it the mood and feel which one associates with the kind that was heard in the non-mainstream films of the 70s. A little later in the album, Asees Kaur's voice is heard. With Bengali folk music base to it, 'Wahi Hai Raste' is just about okay and doesn't quite warrant repeat hearing.
OVERALL
The music of Panga is largely situational with a couple of songs at the beginning making some sort of an impression.
OUR PICK(S)
'Panga', 'Dil Ne Kaha'