Marjaavaan Review {3.5/5} & Review Rating
EXPECTATIONS
Well before Marjaavaan was gearing up for release, a lot was being spoken about the music that had been put together for the romantic action drama. With the soundtrack comprising of almost a dozen songs, it was further established loud and clear that music would play a major role in taking forward the narrative of this Milap Zaveri directed film. Multiple composers, lyricists and singers come together to put together music of Marjaavaan which has multiple recreated versions of the yesteryear hits as well.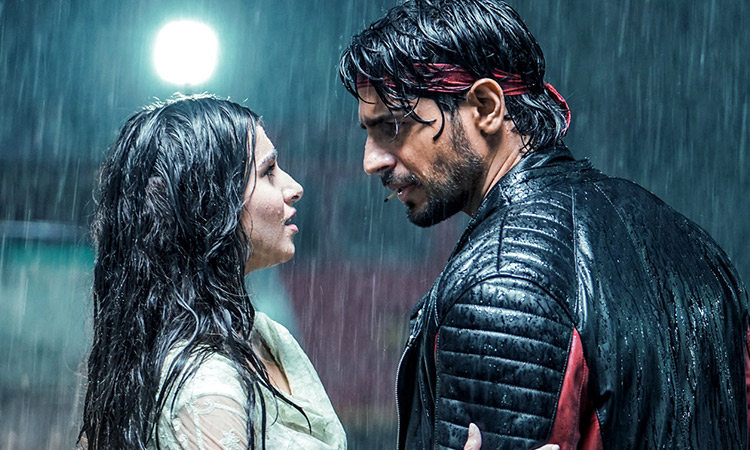 MUSIC
As expected, it's an out and out love song 'Tum Hi Aana' that opens the soundtrack of Marjaavaan. Payal Dev is the composer of this beautiful melody that should find its way into one of the most popular love songs of 2019. Pretty well written by Kunaal Vermaa whose lyrics are heart rendering to say the least, the strength of 'Tum Hi Aana' also lies in the manner Jubin Nautiyal sings this one. No wonder, as many as four versions of the song are heard with Jubin also going for a happy and sad version each and then pairing up with Dhvani Bhanushali for a duet too.
The love song that takes the soundtrack forward is 'Thodi Jagah' which has really sentimental lyrics put together by Rashmi Virag. Moreover, with Arijit Singh taking over the center-stage, you know that the outcome would be straight from the heart, and that indeed turns out to be the case as well. Reminding one of the kind of music that was heard in Aashiqui 2, this one is an original composition by Tanishk Bagchi who does quite well here. Later, the song is heard in Tulsi Kumar's voice as well and she too is impressive with her rendition here.
Tanishk Bagchi gets into a recreation mode soon after though with as many as two numbers to his credit, 'Ek Toh Kum Zindagani' and 'Haiya Ho'. Both songs are originally written by Indeevar and have late Firoz Khan as the director. While 'Ek Toh Kum Zindagani' is a Kalyanji-Anandji composition ['Pyar Do Pyar Lo'] from Janbaaz, 'Haiya Ho' is based on Laxmikant-Pyarelal's 'Chahe Meri Jaan Tu Le Le' from Dayavan.
Though Neha Kakkar's rendition is just apt as she comes with an apt follow up to Sapna Mukherjee's voice, the male inclusion by Yash Narvekar in 'Ek Toh Kum Zindagani' could have been totally avoided. On the other hand Tulsi Kumar & Jubin Nautiyal's rendition of 'Haiyaa Ho' [originally sung by Jolly Mukherjee and Sapna Mukherjee] turns out to be actually a better version and could well have been more aggressively promoted.
Another recreated version that arrives next is 'Kinna Sona' which has Meet Bros and Kumaar coming up with their own take with Jubin Nautiyal & Dhvani Bhanushali doing the honors behind the mike. This one in fact turns out to be rather mild in comparison to the versions that one has heard in the past and surprisingly also takes a lot of time to actually come to the point.
Next to arrive are situational numbers that remind one of songs like these that were placed in the action packed narrative of the 70s and the 80s. As a matter of fact this genre of songs are still quote popular in films being made down South and it is apparent that Milap Zaveri was influenced by that style of filmmaking here. No wonder, he has Palak Muchhal lead from the front for 'Raghupati Raghav Raja Ram' which is composed by Tanishk Bagchi, written by Manoj Muntashir and appears just before the climax of the film. A passable track.
The one that does lend goose bumps though is Aditya Dev composed 'Hasbi Rabbi' which has Altamash Faridi & Kamaal Khan come up with the kind of rendition that has a haunting appeal. Based on traditional lyrics, this one too is old fashioned in style but goes well with the overall treatment of the film. The version that did elevate the proceedings of the film is 'Hasbi Rabbi Naat' which is composed by Sanjay Chaudhary and written and sung by Mujtaba Aziz Naza. This one lends a short and impactful closure to the soundtrack.
OVERALL
The music of Marjaavaan is quite satisfying and is in fact even better than expected. A well rounded affair which has everything for everyone, be it the masses or the classes, Marjaavaan would be picked up by music lovers in time to come as well.
OUR PICK(S)
'Tum Hi Aana', 'Thodi Jagah', 'Ek Toh Kum Zindagaani', 'Haiya Ho'